Wichita West High School

50th Reunion Announcement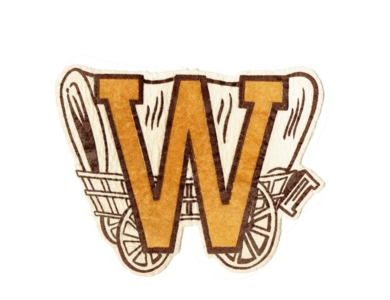 Welcome to the West High Class of 1972 Website!
Please see the updated schedule below.
It's a brand-new year to celebrate, and it's our 50th Reunion in 2022! We're planning a great get together this September 16-18, 2022, and we want to see you. Even if you haven't been to a reunion before, or been recently, please come see your classmates and friends. Music of the 1960s to 1970s era is our theme. Check out the activities below. Tickets will be on sale, January 23rd! There will be a 10% discount for tickets purchased by May 1st. There will be a 3-day ticket price for all events or ala carte ticket prices for individual events. Just fill out your request online. You may pay by credit card online, or if paying by check, mail your check to Joe Bickel at the address shown in the Event Planner.
If this is your first time here, please go to the First Time Visitors tab on the top of the Home Page to learn more about this site and how it works. This site is free to join and secure. Complete/update your profile. Purchase event tickets and Class of 72, 50th reunion shirts. Note: Shirt orders for delivery before the reunion have been submitted.
This site is a great way to reconnect with your classmates, find out about the reunion, and get the latest news about our class. We are anxious to hear all about what you've been doing. Catch up, email and live chat with your classmates. We would like for all 1972 classmates to join the site. Check out the Missing Classmates list on the Home Page. If you know where anyone is, ask them to join the site. If you are a friend of the class, please join as a guest.
Please keep your email address up to date! It is a quick way for us to communicate with you and for you to communicate with us and fellow classmates.
Reunion Dates: September 16-18, 2022
Note: The Reunion Committee contacted hotels by the airport and on W. Kellogg to reserve a block of rooms for classmates. However, it appears that individuals can receive a better price by booking rooms themselves. There is a list under "Hotels and Stuff" on the Home Page.
Schedule:
(All activities will be casual dress.)
For the Saturday night banquet, if you plan to eat, please secure your tickets by September 2nd! We have an extension to the deadline to turn in our dinner orders so we are passing it on to you!
Thursday, Sep. 15thth: Between 3:00 p.m. and 5:00 p.m., location TBD (probably Dena Dombaugh Robinson's, but check back) to pick up West High reunion shirts (if you ordered one) and museum/zoo coupon books from the Chamber of Commerce.
Friday, Sep. 16th (9:00 a.m. to 2:00 or 3:00 p.m.): Golf at Tex Consolver Golf Course, 1931 S Tyler Rd, Wichita, KS 67209. (Green fees on your own.)
Friday, Sep. 16th (2:00 p.m. to ?): Mingle and catch-up with your classmates at Friends University, 2100 W. University Ave., southwest of stadium. We will be inside the perimeter fence with the Class of 1983 and will share a tent provided by West. If you told us you would be attending, your name will be on a list for access and free admission to the game. Snacks and water provided.
Pick up your West High reunion shirt (if you ordered one) and discount coupon books donated by the Wichita Chamber of Commerce to Wichita museums, the Sedgwick County Zoo, and Blade and Timber Axe Throwing in Delano .
West has a home game with Garden City at Friends' stadium. Gates open at 6:00 p.m. Game starts at 7:00 p.m. Tickets for others in your party: Adults - $6 / Kids - $4.
Dinner is on your own (see note below). Enjoy dinner at any of Wichita's fine restaurants.
Friday, Sep. 16th (6:00 p.m. to 12 a.m.): Mixer fun at Side Pockets Restaurant and Bar, located at 614 S Tyler Rd. We'll be in The Brass Taproom, 1899 decor. Cash bar. Wear your favorite band t-shirt. Music from the 1960s - 1970s. Pick up your West High reunion shirt (if you ordered one) and Wichita Chamber of Commerce coupon books. Professional photographer. If you want to eat at Side Pockets, here is their menu: https://www.sidepocketswichita.com/menu.
Friday, Sep. 16th (10:00 p.m. to 1:00 a.m.): Drag Douglas! Sponsored by the Heights Class of 1982. Note: The WPD shut down the last drag Douglas event in 2020 after about an hour because people got too rowdy.
Saturday, Sep. 17th (8:15 a.m. - 8:30 a.m.): West High, 820 S. Osage. Wear your reunion shirts or West High colors. We will take junior high school group photos outside the south entrance by the old gym. Parking lot off McCormick/Lindoln street. Be there by 8:15 and find your junior high classmates! Professional photographer. Be on time, please!
At 8:30, we will then move inside for brunch and tour. Following the tour, those who wish may paint the hump.
Saturday, Sep. 17th (8:30 a.m. - 10:30 a.m.): West High, 820 S. Osage. Breakfast/brunch (think hot and cold food on a stick). Guided tours of West. Check out the improvements from the 2008 bond issue, including an upgraded auditorium, 2,400 seat 2-level main gym, new swimming pool, renovated ceramics/art classrooms, and many new interior/exterior facilities for sports. New this year is an Alumni Hall from renovated space outside the old gym. Alumni Hall includes the West Athletic Hall of Fame and Distinguished Alumni displays. See the new Alumni Hall furnishings and memorial benches that the Class of 1972 purchased as a gift to West High. Enter via south entrance by old gym. Parking lot off McCormick/Lincoln street.
Saturday, Sep. 17th (11:00 a.m. to 2:00 p.m.): Pickleball tournament, at Ralph Wulz Riverside Tennis Center, 551 N. Nims. There are about 16 classmates playing. Come cheer them on. Free to spectators.
Other possible activities available for your afternoon enjoyment: Wichita Art Museum, Sedgwick County Zoo, Botanica, Cowtown, Blade and Timber Axe Throwing in Delano. Tickets on your own. Check out the discount coupons from the Chamber of Commerce available at our event locations.
Saturday, Sep. 17th (5:00 p.m. to 11:30 p.m.): Rolling Hills Country Club, 223 S. Westlink. Dinner buffet (BBQ Brisket/Chicken & Vegetarian Alfredo Pasta. Sides: Chef's vegetables, baked beans, scalloped potatoes, and bread.). Cash bar. Enjoy music from the 1960s to 1970s and dancing. Interviews with 1972 Senior Personalities. Veterans recognition. Bid on silent auction items when you arrive. Photo booth. Professional photographer for group and other photos (prints available for purchase same evening after 9:30 p.m.).
Here's a more detailed schedule for the evening:
5:00pm Doors Open (to diners)
5:45pm Dinner
6:30pm Doors Open (to non-diners/walk-ins)
6:45pm Group Photo
Program—Mark Dotzour (Emcee)
Introduction/Toast(s)
Video
1972 Times
Teacher Greetings
In Remembrance
Military Salute
1972 Senior Personalities Interviews
Closing Words
Music & Dancing
9:30pm Make memories at the photo booth. Weekend photos for purchase
Sunday, Sep. 18th (11:00 a.m. to 4:00 p.m.): Picnic at Buffalo Park shelter, 318-500 N. Maize Rd. Bring your own basket (see note below).
Note: We had to eliminate the Tailgate part of the Mingle at Friends due to being inside the perimeter fence. If you would like a refund, one will be provided.