Wichita West High School

50th Reunion Announcement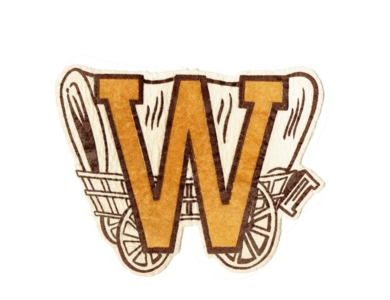 Welcome to the West High Class of 1972 Website!
It's a brand-new year to celebrate, and it's our 50th Reunion in 2022! We're planning a great get together this September 16-18, 2022, and we want to see you. Even if you haven't been to a reunion before, or been recently, please come see your classmates and friends. Music of the 1960s to 1970s era is our theme. Check out the activities below. Tickets will be on sale, January 23rd! There will be a 10% discount for tickets purchased by May 1st. There will be a 3-day ticket price for all events or ala carte ticket prices for individual events. Just fill out your request online. You may pay by credit card online, or if paying by check, mail your check to Joe Bickel at the address shown in the Event Planner.
Please note: If the pandemic hasn't dramatically improved by the end of July, the Reunion Committee will cancel the reunion and offer 90% refunds beginning in August.
If this is your first time here, please go to the First Time Visitors tab on the top of the Home Page to learn more about this site and how it works. This site is free to join and secure. Complete/update your profile. Purchase event tickets and Class of 72, 50th reunion shirts. Donate to the Class of 72's gift to West.
This site is a great way to reconnect with your classmates, find out about the reunion, and get the latest news about our class. We are anxious to hear all about what you've been doing. Catch up, email and live chat with your classmates. We would like for all 1972 classmates to join the site. Check out the Missing Classmates list on the Home Page. If you know where anyone is, ask them to join the site. If you are a friend of the class, please join as a guest.
Please keep your email address up to date! It is a quick way for us to communicate with you and for you to communicate with us and fellow classmates.
Reunion Dates: September 16-18, 2022
Note: The Reunion Committee contacted hotels by the airport and on W. Kellogg to reserve a block of rooms for classmates. However, it appears that individuals can receive a better price by booking rooms themselves.
(All activities will be casual dress.)
Friday, Sep. 16th (9:00 a.m. to 2:00 or 3:00 p.m.): Golf. (Green fees on your own.)
Friday, Sep. 16th (2:00 p.m. to ?): Gather at Friends University, southwest of stadium on turf. Tailgate (food/ soda). West has a home game with Garden City at Friends' stadium. Gates open at 6:00 p.m. Game starts at 7:00 p.m. Tickets on your own: Adults - $6 / Kids - $4.
Friday, Sep. 16th (6:00 p.m. to 12 a.m.): Mixer fun at Side Pockets Restaurant and Bar. Billiards.
Saturday, Sep. 17th (about 9:00 a.m.): Breakfast/brunch. Tours of West and its newly renovated space outside the old gym: Alumni Hall, Athletic Hall of Fame, and Distinguished Alumni. The Class of 72 will be the first Alumni class to use the new Alumni Hall. The new furnishings for this room will be a gift to West from the Class of 72. Look for your opportunity to donate to help make this gift possible. After tour, paint the hump!
Saturday, Sep. 17th (12:00 p.m. to 2:00 p.m.): Pickleball tournament, at Riverside. Free to spectators. Other possible activities available for your afternoon enjoyment, should you decide not to put your feet up: Wichita Art museum, Sedgwick County Zoo, Botanica, Cowtown. Tickets on your own.
Saturday, Sep. 17th (6:00 p.m. to ?): Dinner, dancing, and fun activities at Rolling Hills Country Club. Enjoy music from the 1960s to 1970s.
Sunday, Sep. 18th (11:00 a.m. to ?): To be announced, probably a picnic gathering.